Major in Game Design
Minor in Animation
Ever since I was young I had a passion for games and how they work.  I pursued this passion at DePaul University, where I specialized in Level Design and 3D Art.  I have worked on many projects, from Class Projects to Game Jams and even side projects, that have helped hone my skills in these fields.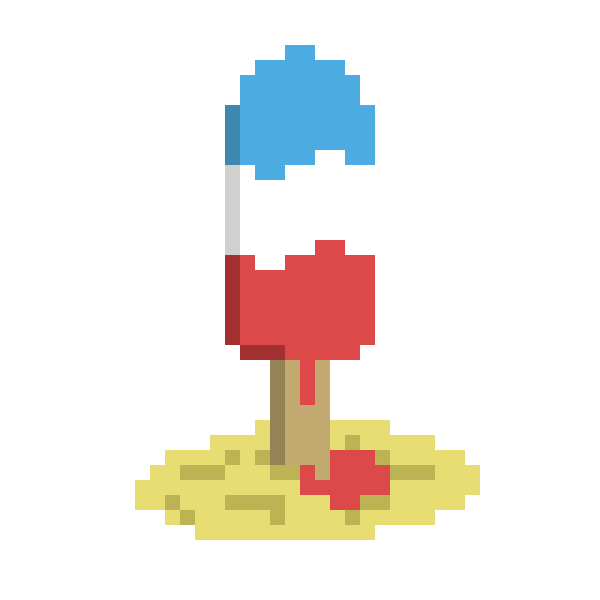 Created for a game jam.  Our team was comprised of a programmer and 3 artists.  I worked on much of the pixel art for the game which we completed in under 20 hours.
This is the name of the current head project being worked on by the DePaul Orginal Game Studio.  It began development in the Fall of 2019 and I contributed to the project during Spring quarter.  I worked as a 3D artist on the game.
Duel It Yourself Reloaded
This is the name of a side project being developed by the DePaul Original Game Studio.  This was a VR Shooting range where you construct your weapon before firing.  I worked as a 3D Artist on the Weapon displayed in the game.
Eggliens From Outer Space
This is a 3D Game where you abduct Food shaped creatures, dodging enemy anti-aircraft trucks.  It was developed over a weekend during my last game jam as a DePaul Student.
This game was our entry for Global Game Jam 2020. It was an ambitious endevour, especially since I had never worked solely as the 3D artist on a game before. But all in all I am quite pleased with how it turned out and look forward to developing it further in the future.
This was made during the Winter of my Senior Year.
This game was made with the help of a few friends during a 14 hour game jam during the Fall of my Senior Year.